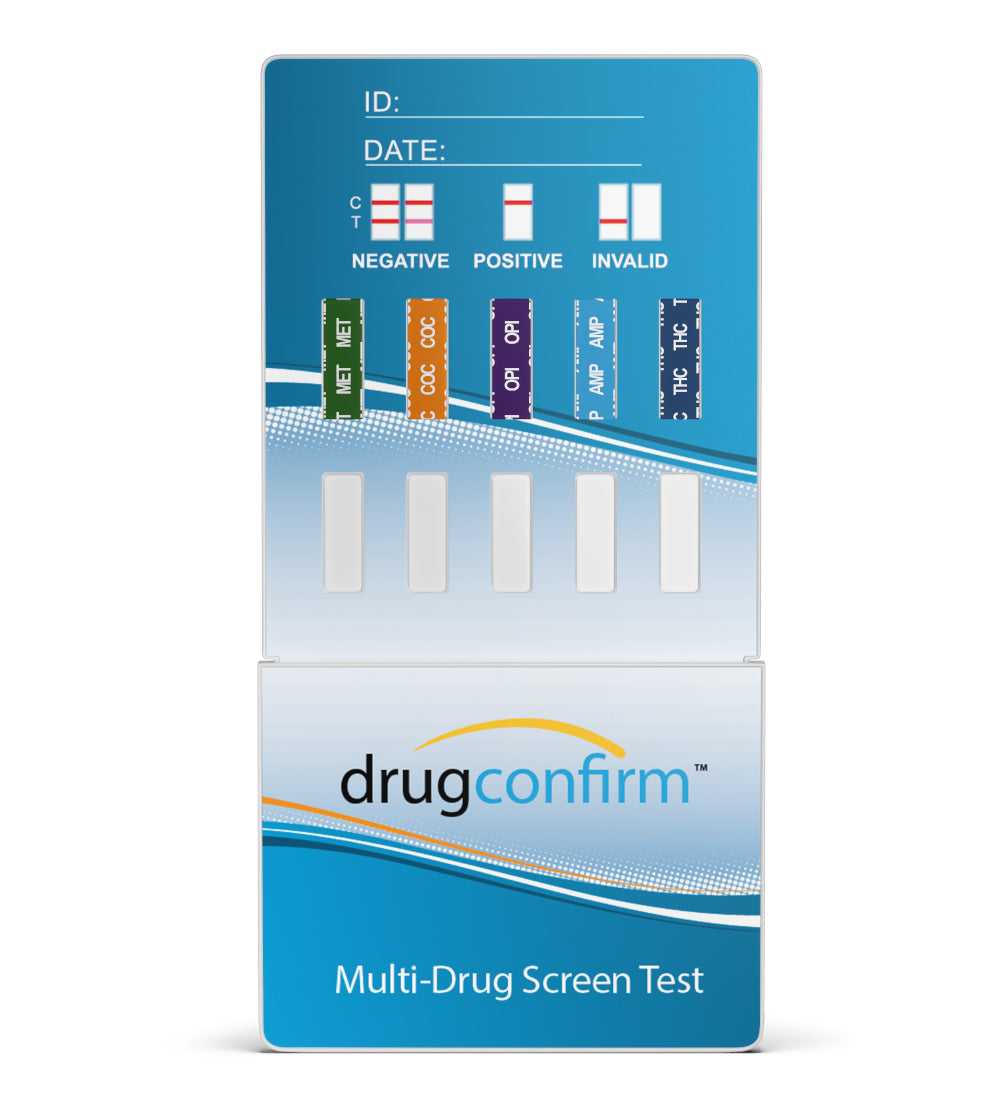 DrugConfirm Urine Drug Test Dip Card
CLIA waived, FDA Cleared, Forensic Use Only, and Employment/Insurance Use Only options available

For Non-Invasive, On-the-Spot Screening

Thermometer style interpretation

Built-in Quality Control Mechanism

Qualitative Results in 5 minutes
Ordering in Bulk?
Existing Customer? Email ss@confirmbiosciences.com for a Re-Order or Quote
Request A Quote
Connect with us.
Our team cares about your success and has extensive screening experience. We can help you place an order, answer your questions, or provide guidance based on your specific needs.
Available Panels
Tests for: AMP / BAR / BUP / BZO / COC / COT / EtG / mAMP / MDMA / MOP / MTD / OPI / OXY / PCP / THC
About DrugConfirm Drug Test Dip Card
DrugConfirm drug tests are a favorite among the largest corporate customers. From school organizations to staffing, many managers love the large configuration options, highly sensitive detection cutoff levels and quality built design that prevents leaks. Certain SKUs are for Forensic, Employment, or Insurance Use Only. Please inquire for more information.
Collection Procedure
Collect the Specimen
Collect at least 30 mL of urine in a cup and then place the card with the test strips exposed in the sample.
Wait for Results
Wait 5 minutes to read results shown on the test strips.
Do not read results after 10 minutes.
Interpret Results
Follow the instructions on this page to interpret the test strips.
How to Read Results
Negative Result
If both the "C" (Control) line and the "T" (Test) line appear, it is a Negative result. Even if the "T" line is seen faintly.
Invalid Result
If the "C" (Control) line does not show up, results are considered Invalid.
Positive Result
If only the "C" (Control) line appears the test result is Positive.
Cut Off Chart